THE GRINCH WHO STOLE FOOTBALL
THE GRINCH WHO STOLE FOOTBALL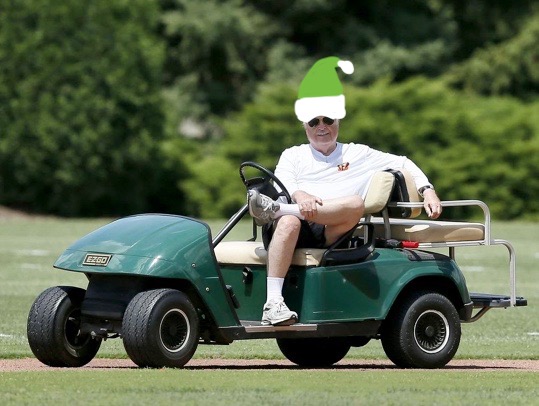 By Rhonda Kanet Chambless
Cincinnati and Northern Kentucky is a hard-working, industrial area, not unlike Cleveland and Pittsburgh.  With that, for whatever reason comes the insatiable love of sports, especially football.  From a young age, we watched football on school gridirons and then television when our beloved Cincinnati Bengals became a franchise in 1967.  I grew up on the Ohio River, Kentucky side, and remember hearing the pounding of the pylons reverberating upriver as they built Riverfront Stadium. The GCL (Greater Cincinnati League) is consistently ranked in the top 1% of all high school football leagues in the country.  So, to say the least, football is loved by Greater Cincinnatians.
In 1996, we voters in Hamilton County were faced with an ultimatum from the Brown Family. Either vote a sales tax increase so Mike Brown can build a new stadium or, he will pick up his marbles and move to another city. Being the love of football is in the DNA of a majority of voters, the issue passed as we could not bear the anguish suffered by neighboring Cleveland. That same year Art Model took the Browns franchise to Baltimore, leaving the bars and living rooms on fall Sunday afternoons whistling with tumbleweeds.
Unbeknownst to us, Hamilton County officials at the time agreed to "the most lopsided of any NFL public stadium deal" then known, said the Wall Street Journal. In 2011 the Journal reported, "Hamilton County Ohio is being crushed under the weight of the worst stadium deal ever!"
Fast forward to today, 23 years since that hopeful vote and support of the Brown family. What did the dedicated fans receive for their now $920,000,000 investment? (That's right, to date that deal has cost the Hamilton County taxpayer nearly 1 BILLION dollars. That's Billion with a capital B. In 2011, the debt alone accounted for 16.4% of the county's general fund which, created a $30 million budget shortfall. As a result, a planned property tax rollback was canceled to service the debt)
We received a franchise that in the past 23 years, had 17 losing season records and seven seasons when the Bengals made a Wild Card spot but lost every game. So, the Bengals have not won a playoff game since 1991, the same year original owner Paul Brown died and his son took over. Conventional wisdom says the Mike Brown era refuses to make the ongoing player, coach and staff investments to produce a competitive team. Yes, football is a business, but all businesses require risks to succeed. The Cincinnati Bengal franchise kept the same coach for 16 years of this fiasco. Mike Brown is not only owner, but considers himself talented enough to be "de facto" General Manager, even though all other franchises, with the exception of Dallas, have a GM.
And then there is the fact that football is ENTERTAINMENT. All the average taxpayer expects in return for our huge investment is to be entertained. Being losers for 29 years in a row is not entertainment – it is drudgery. It is painful. It is a loss of pride.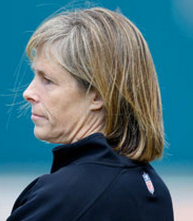 Even though I've met him, I do not personally know Mike Brown and, I'll give him brownie points for having a soft spot for the inherent personal problems of Chris Henry. Shows he must have a heart in there somewhere. I can only judge him by the way he has operated his business, which is supposed to be one of the most profitable in the NFL. Now his daughter Katie Blackburn and husband have largely taken over the operations and things are only getting worse. As franchise owners/ General Managers of an NFL franchise, they stink.
So here is a question to Brown and Company: Does it make you that happy getting rich at the expense of the taxpayer while showing no reasonable effort to put a competitive team on the field? If so, you must be ecstatic. Observation: You are also in show business and if you keep booking an act that can't sing or dance, the theatre is going to close. And right now, the fat lady is singing . . . badly.
Sources: Aaron Gorden, USA Today Sports, Wall Street Journal, WCPO-TV